We are proud to say our clients love & recommend us for our high end quality and service. 
Five Star Service Only. 
Fully Insured. 
NJ Recommended. 
Under 10 days!
See why we are highly recommended within New Jersey for building new bathrooms and remodeling bathrooms for high end clients. 
We offer FREE Onsite Estimates:
CALL or TEXT  us at 1.848.459.5924
Your Vision Our Work:
Master Bathroom Project by Domus Novus.
Our clients wanted to build a master bathroom on second floor as an addition changing the layout of the house.
We started the project building the bathroom out of a bedroom. We created necessary  reinforcements for the building as this second floor room was sinking into one of the sides. Created a safe and stable room.
In the photo above you see the before and after of the bathroom building project here in Central New Jersey.
Electric plumbing, insulation, replaced windows, and heated floors. 
In the before photo you see the developing work after demolition and installation of new plumbing, electric, insulation, new windows, and heated floors. 
In the after photo you see the bathroom's new floors, window's beautiful molding frames, baseboards, new painted walls, standing shower with a bench, beautiful tile inside the shower (not seen in the photo), new bathroom cabinets, double sinks (n.s.i.t.p.), mirrors with lights (n.s.i.t.p.), temperature control on the wall (n.s.i.t.p), bench for changing area, toilet behind the changing bench wall  (n.s.i.t.p.).
Domus Novus Specializes in top industry quality with fastest project completion time. Choose the room design you like the most and or provide us your own design. Scroll down to learn about the process of working with us. 
We are known for getting bathrooms
DONE in UNDER 10 days*!
From start to finish in NJ! 

So you can move in sooner!
Or sell your property faster!
* Given all the materials are ready for the project. 
Call 848.459.5924 now to schedule your appointment.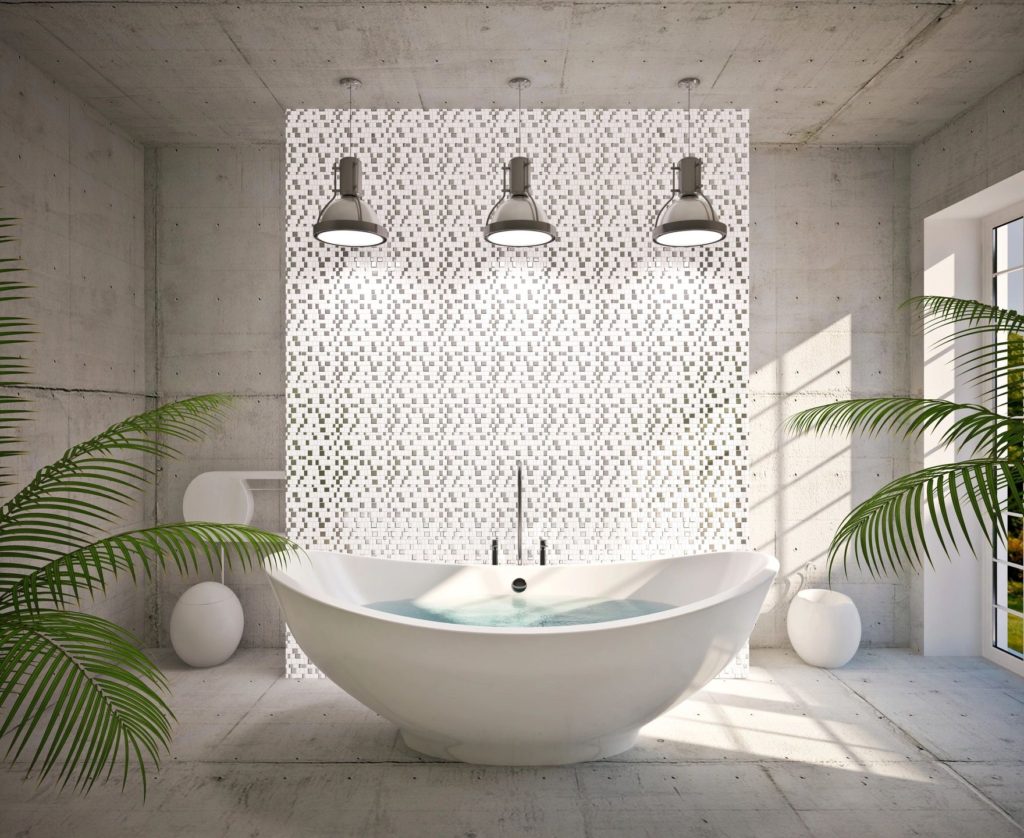 CALL 848.459.5924 to book your appointment for an estimate.
Our Work From Start to Finish
We take great care of projects we take on. Our goal is to get you exactly what you want whether it is building a new master bathroom, renovating or building a gorgeous and efficient home.
You will be glad to know
Our TEAM at Domus Novus is
Highly experienced.

Fully insured.

Cares about smallest detail.

Efficient

Completes a room in Under 10 Days*.
Working with us means peace of mind yet full control of your project. We come to you for an onsite complementary estimate were we go over all the details and give suggestions where needed to create the best efficiency and utility of your design. We guide you step by step on the project elements before we are ready to start. We give you an estimate of the project completion as well and we are quite accurate on that!
Once all the materials necessary for completion of the project are ready on hand we start, and you relax before the great reveal. We work hard to take care of all the points of the contract paying close attention to timeliness, cleanliness, and efficiency.
Once the project is completed we schedule a walk through with you and our master general contractor. We show you all the completed work and finalize or adjusted where necessary. Once you love the final project like your new bathroom all there is left to do is write your review on Google please!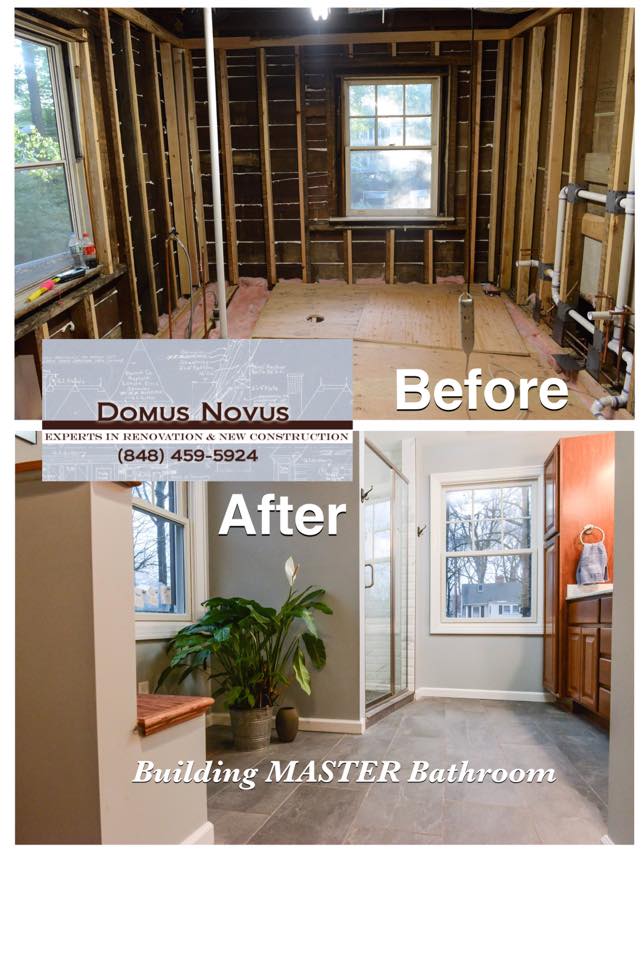 Want to see more details from start to finish?
Click the button to get to the gallery from the Master Bathroom above.
Next Step
Simply call us or text to schedule a free onsite estimate. Say where you found us and get a complimentary bonus* you will love from us!
*While supplies last.
CALL      848.459.5924
OR TEXT    848.459.5924
Our philosophy is simple:
Efficiency, Perfection, so you get a room you love in under 10 days!